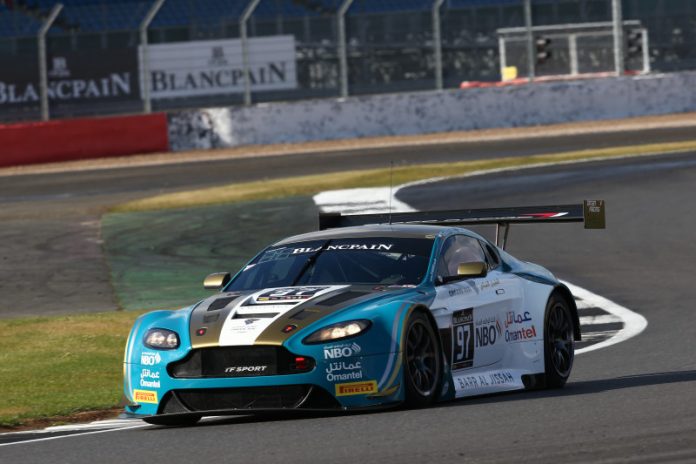 TF Sport claimed a superb runner-up position this weekend (12-14 May, 2017) as the Blancpain Endurance Cup visited Silverstone for the second round of the championship. The second position, combined with the victory at Monza, means that the team and drivers Jonny Adam and Ahmad Al Harthy lead the Pro-AM standings by 17 points.
"It's a great haul of points for us and a bit like the ELMS race at Monza, it was a strong recovery after a difficult start," said TF Sport Director Tom Ferrier. "Both drivers put in great performances, it's just a shame that Ahmad's two-stints were compromised by factors out of our control."
Qualifying saw Adam record the third fastest time before a red flag came out and scuppered any chance for an improvement with a second run on fresh tyres. Al Harthy started the race and was putting in a strong performance before a full course yellow proved costly. Due to the fuel restrictions of the Aston Martin V12 GT3, the team were unable to pit – while immediate rivals could – and this dropped the #97 car down the order.
At the one hour mark, the team ran in fifth position but contact with rivals on two occasions cost Al Harthy further time during his second stint.
Adam took over for the run to the chequered flag and with a great pitstop, exited third and he duly hounded down and passed for second position but wasn't quite able to catch the race leader, taking the chequered flag just a second behind the class winner.
"Solid points were always the key to Silverstone so to grab second was a great result," said Adam. "We've managed to score well so far and need this consistency going into Paul Ricard. A big thanks to the team and Aston Martin Racing for all the support over our home race weekend at Silverstone!"