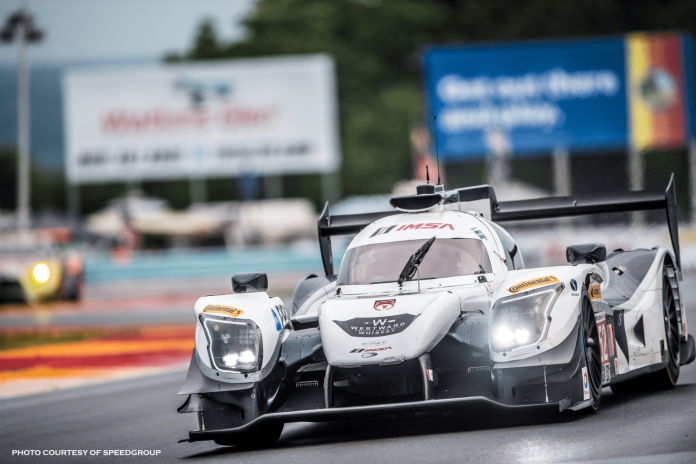 It's a quick turn around for the IMSA WeatherTech teams after the Sahlen's 6 Hours of the Glen. The PR1/Mathiasen Motorsports team heads north of the border for the Mobil 1 SportsCar Grand Prix at Canadian Tire Motorsports Park with on track activity kicking off on Friday, July 7.

PR1 alumni Nick Boulle and David Ostella will join the team for the sixth IMSA WeatherTech round at the infamous Canadian circuit.

Both Boulle and Ostella have enjoyed great success with PR1 in the PC Class. Ostella won the 12 Hours of Sebring with PR1 in 2013, and most recently Boulle finished second at the Rolex 24 in 2016 with the California-based team.

"It's great to be back with PR1 for the Mobil 1 SportsCar Grand Prix in Canada," said Ostella.

"We won the 12 Hours of Sebring back in 2013, which was actually my first professional sports car race. PR1 gave me my introduction into the sports car world, so I'm really pleased to be able to run with the team this weekend."

"Most of the racing I've done since 2013 has been in GT cars, so driving the Ligier P2 car is going to be very special and definitely a lot different than what I'm accustomed to driving. CTMP is my home track though, so I have a lot of laps there, which will hopefully help me get up to speed quicker."

"I'm extremely excited to be able to drive with PR1 this weekend, and I hope we can make the team proud at the end of the day on Sunday."

Like Ostella, Boulle will also take his first laps in the Ligier JS P217 this weekend at the 2.5-mile Ontario circuit.

"To say I'm excited to be back with PR1 for the weekend is definitely an understatement. I would have been excited to join the team again anyway, but to be able to compete in the top class is really special," explains Boulle.

"Driving a prototype car was one of my goals for the 2017 season, so I'm very happy to be able to run the Ligier with PR1. It will be very important to take advantage of all of the practice sessions and build up slowly because the car is a lot faster than the PC cars I have experience in."

"I'm grateful to Bobby [Oergel] and the PR1 team for giving me the opportunity to run this weekend and build my prototype experience. Canadian Tire Motorsport Park is quite the place to have my first go in a P2 car, but I'm looking forward to it and think we're going to have a good weekend."

On track action begins Friday, July 7 and continues through Sunday, with the race beginning at 12:05 PM EST. You can watch the race live on Fox Sports 1 with coverage starting at 12:00 PM EST!