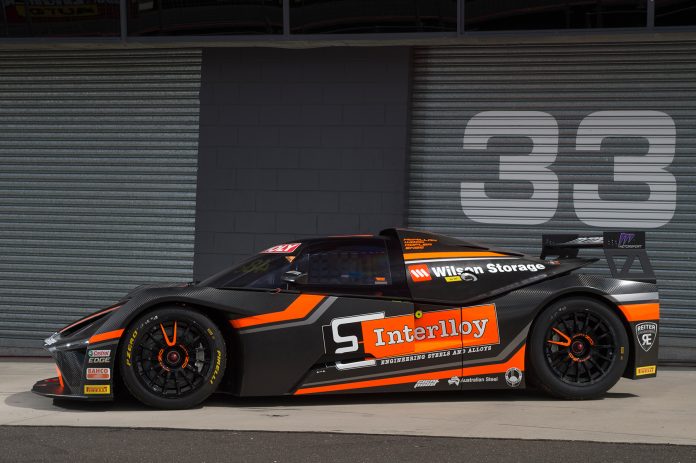 Melbourne's M-Motorsport have enjoyed a long relationship with Germany's Reiter Engineering, the masterminds behind the impressive Lamborghini Gallardo GT3 and the popular KTM X-Bow GT4, but whilst traditionally an agent for the successful GT models, their co-operation has now extended to Reiter's search for the stars of tomorrow through their Young Stars [RYS] program.
The 2016 Reiter Young Stars program saw 16 aspiring young drivers compete in eight identical KTM X-Bow GT4s across five major European events including DTM and the Blancpain GT Championship as part of the European GT4 Series.
Last year's program saw drivers chosen by Reiter Engineering through an intensive selection process, before a pre-season test day to acclimatize them with the impressive turbo two-litre powered X-Bow GT4. A lottery then determined driver pairings, with teams judged not on overall results, but consistency, speed, media and a range of other aspects to find the leading male and female drivers at seasons end to go through to a fully-paid drive in a Reiter-prepared GT3 in the 2017 Blancpain Sprint Series.
The project also saw commercial partners and university engineering and marketing students come together in each team to build an opportunity not just for the drivers, but as an entire operation, all under the watchful eye of Reiter Engineering staff including their experienced driver coach, Tomas Enge.
Season 2016 saw young Australian talent Caitlin Wood emerge as the leading female driver, whilst young Finnish driver Marko Helistekangas was the leading male competitor, the two not slated to drive together in a Reiter prepared and run Gallardo R-EX in the 2017 Blancpain Sprint Series which begins on the first weekend in April.
For 2017 and beyond, Reiter Engineering – through M-Motorsport in Australia – are offering aspiring young Australian drivers the opportunity to be a part of future RYS programs, but to 'sweeten' the deal, Reiter will also commit funds for any successful Australian applicant to compete in the Bathurst 12-Hour behind the wheel of a Reiter Engineering/M-Motorsport prepared KTM GT4.
For 2017 the driver pairing process will change slightly, whilst the two best drivers overall will be awarded a drive in the Blancpain Sprint Series in 2018.
"We have a great association with Reiter Engineering, having delivered a number of Gallardo's into the Australian market over recent years," M-Motorsport's Justin McMillan confirmed.
"This year we added the KTM X-Bow GT4 to the stable, debuting it at the 12-Hour with support from Interlloy and Wilson Storage, and were comfortably leading the class up until the final 90-minutes before a teething issue stopped progress. Ultimately the heat saw electrics burned out, which was too difficult to fix with the time left in the race, but the car finished without a mark as clearly the fastest GT4 car on the mountain.
"Since then we've had a number of test days with the car and impressed a lot of drivers with GT3 experience, some of whom are interested in running the car this year [the KTM is eligible for the Australian GT Trophy class]. We have two GT4s in the country, and are expecting to order more this year, so we have the ability for younger drivers to be a part of the team, but further to that, they can use that opportunity to gain valuable extra miles if they are part of the Young Stars program."