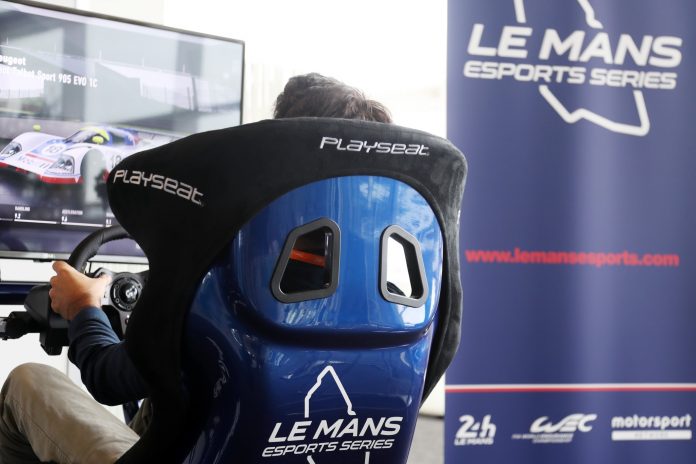 Mark Webber has done it, Fernando Alonso is doing it this year and Jenson Button is going for it too…who will be next to win at Le Mans or become a World Endurance Champion? And who has the endurance, skill and strategy to be the fastest sportscar gamers in the world?
Launched at the 6 Hours of Silverstone today, the LE MANS ESPORTS SERIES – a joint initiative by Motorsport Network and the Automobile Club l'Ouest (ACO) – will follow a calendar which takes qualifying players through to a Super Final to be held in France at the 24 Hours of Le Mans in June 2019.
Entrants will compete over six preliminary rounds, comprising qualifying and race events, between August 2018 and May 2019. The online competition will open with racers competing in Forza Motorsport 7 around the in-game Silverstone Circuit on 18th August.
A series of offline qualifying events will also take place at WEC rounds in Fuji, Japan in October (Asia qualifier), Autosport International Show, Birmingham UK in January (Europe and Middle East qualifier) and a further round for US and Lat Am qualifiers. The event is open to all categories of competitors, from the elite esports drivers to amateur gamers the world over. The fastest qualifiers from the online game will also have the chance to race against and to meet the leading drivers from the world's most iconic endurance race and one of the FIA's premier world championships.
Pierre Fillon, President of the Automobile Club de l'Ouest, said: "The 2019 Le Mans 24 Hours will be outstanding! Not only will our race be the culmination of the FIA World Endurance Championship Super Season, we will also be hosting the Super Final of the LE MANS ESPORTS SERIES competition, which starts today at Silverstone. As 60 teams take part in the 87th edition of the world's greatest endurance race, the 12 best sim racer teams will be competing in the Super Final of the LE MANS ESPORTS SERIES. Just like their counterparts out on track, the competitors will take turns at the wheel throughout the 24-hour race. I'm looking forward to playing host to this exciting new way of racing."
James Allen, President, Motorsport Network Europe said: "Today is a really significant moment in the journey towards a new and unique esports series and I cannot wait to see the line ups and the intense racing at the Super Final in Le Mans next June. This is an inclusive racing series and we're excited by the response so far."