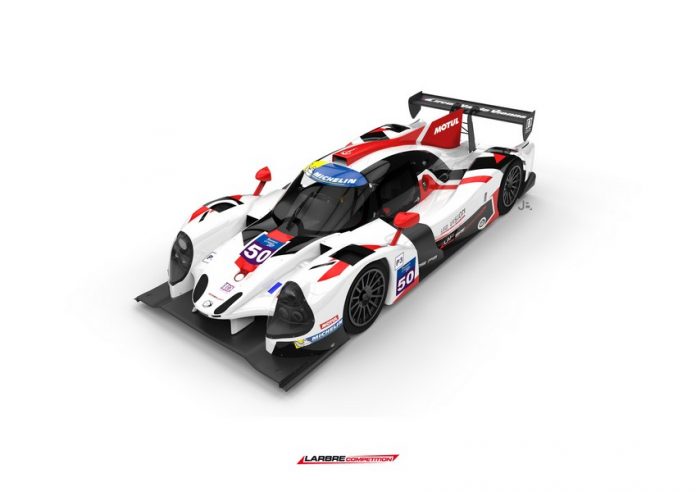 Larbre Competition has applied to the Automobile Club de l'Ouest for the entry of two Ligier JS P3s in the Michelin Le Mans Cup and will also submit a request for one Ligier JS P217 in the Le Mans 24 Hours, for what would be the French outfit's 25th participation.
For the past 30 years, Larbre Competition has raced around the world, building up a strong CV in the GT ranks with various manufacturers, including Porsche, Ferrari, Chrysler, Aston Martin, Saleen and Corvette.
In 2014, Jack Leconte's team made its first foray into the prototype ranks, entering a Morgan LMP2 in the European Le Mans Series and Le Mans 24 Hours. Today, the outfit starts a new adventure, entering a pair of Ligier JS P3s in the Michelin Le Mans Cup, the European championship offering six rounds including the two-hour Road to Le Mans race.
Additionally, after celebrating its 24th participation at the Le Mans 24 Hours in 2017, Larbre is hoping to partake in the most famous endurance race once again in June. While its two JS P3s will compete in the Road to Le Mans, the team are also looking to enter a Ligier JS P217 in the 86th running of the twice-around-the-clock event, with an entry request to be presented to the ACO.
Fernando Rees has already confirmed that he will re-join the team at the wheel of the JS P217. Since 2007, the Brazilian driver has raced for Larbre on many occasions, with Aston Martin, Saleen and Corvette. Complete crews for both the LMP2 and LMP3 programmes, supported by Motul and Michelin, faithful partners of the team, will be announced in the coming weeks.
Drivers wishing to join Larbre's latest endeavour can test either the JS P3 or JS P217 upon request. Sessions will be organised at the Val de Vienne circuit near Poitiers, France, where the team is based.
Jack Leconte, Team Manager, said: "Larbre Competition has competed 24 times at the Le Mans 24 Hours, but only once with a prototype in 2014. Then, we ran a Morgan LMP2, establishing a partnership with Jacques Nicolet and Onroak Automotive. Today, we wish to use our 30-year experience in endurance racing for a new adventure, heading towards the LMP2 and LMP3 classes. Choosing Ligier was obvious, as it allows us to compete in two classes, and work with Onroak Automotive again. In addition to this, we are delighted to welcome Fernando back to the team. Last year at Le Mans he set pole position in the LM GTE-Am at the wheel of our Corvette, and will be a great asset to get our Ligier JS P217 to the front of the pack."