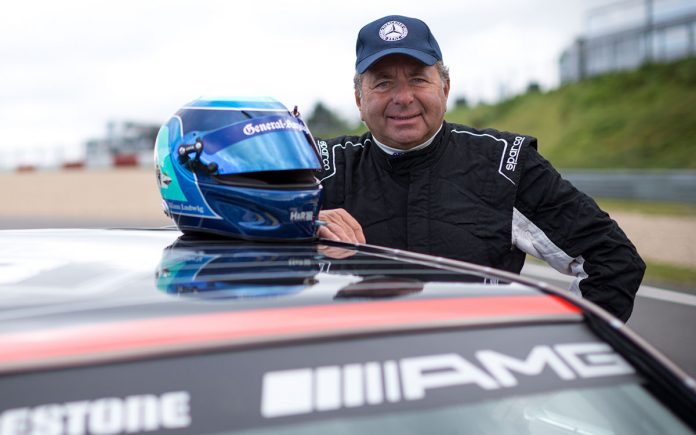 This weekend at Hockenheim, an era will come to its end: after more than 30 years, Mercedes-AMG will retire from DTM. Over the course of these years, five-time champion Bernd Schneider and Klaus Ludwig were the outstanding drivers racing for the Stuttgart based brand. 'King' Ludwig won 37 of his 219 DTM races and 22 of these wins he secured for Mercedes. He scored 1,823.5 championship points, more than any other driver in the history of the sport. DTM com met the three-time DTM Champion and had a chat with him in the run-up to the season finale. The most successful German touring-car driver looks back and talks about the showdown featuring Rast, Paffett and Di Resta.
After more than 30 years, Mercedes-AMG retire from DTM. Does this move make you melancholic? What did you spontaneously think when you heard about this decision?
That I could win three DTM titles and that I should have won another two or three. It was a nice and prolific time. For me, this phase ended far earlier and therefore, I don't feel any melancholy. But I have to admit that I, being Klaus Ludwig, don't fully understand why Mercedes opted for pulling the plug on their DTM involvement. DTM represents a great showroom for selling cars. Win on Sunday, sell on Monday. But certain people adopted another point of view and so, this DTM weekend will be the last for Mercedes.
Do you remember a particularly great anecdote from the times when you were racing in DTM?
There are many nice stories. I was standing on the Nordschleife pole but on Friday afternoon I was taken to the Hospital due to kidney stones. Or my switch from Mercedes to Opel as I wanted to race an all-wheel drive car at all costs. What proved to not have been such a bad move, with hindsight. I got to know great people, in my racing-driver days, and still keep in touch with them. At the end of the day, there always is one name I come up with when thinking about Mercedes: Hans-Werner Aufrecht. Okay, DTM also made him rich but without him… His heart was beating for DTM. You just can't deny that he worked hard and a lot for turning DTM into the series it is today.
Will you be at Hockenheim, this weekend?
I will be on site as Brand Ambassador – and because I will contest the Touring Car Classic race with the 1996 ITC Mercedes. A great car that I already raced twice. Driving it is amazing fun. But I definitely also would have attended the season finale without having to execute any tasks. Being on site in the final DTM meeting for Mercedes is just a must.
What is your opinion on the three-way battle starring René Rast, Gary Paffett und Paul Di Resta?
Many will say that Mercedes shouldn't win the title as they will retire. Another one deserved to win the title But let me say it very clearly: Mercedes launched this series in the late 1980s and did so a second time in 2000, after ITC and all the rest blew up in 1996. And therefore, they'd really deserve this title. A fantastic continuity and a great past. I'm looking forward to the weekend already now. This season finale certainly will be attended a huge crowd.
Who will win?
In the Audi camp, everybody will race for René Rast. Should something go wrong for Paffett or Di Resta in the Saturday qualifying session, the other guys, such as Mortara our friend Wehrlein, therefore will have to deliver and prevent Rast from scoring too many points. Should they fail to do so the battle for the title will be turned into a real nail biter. But at the end of the day it isn't as simple as it looks. Should BMW prove to be competitive that could be an advantage for Mercedes. I think they both are great guys. I was slightly involved when Gary was discovered in Formula 3. They already had an eye on him, too, but we then talked about him a lot. And he delivered as Mercedes driver right away. Di Resta is the man of few words who returned to DTM from Formula One. He also is a likeable fellow but my heart beats for Gary. And no matter what the outcome will be – you can take for granted that the racing will be followed by a fantastic party."