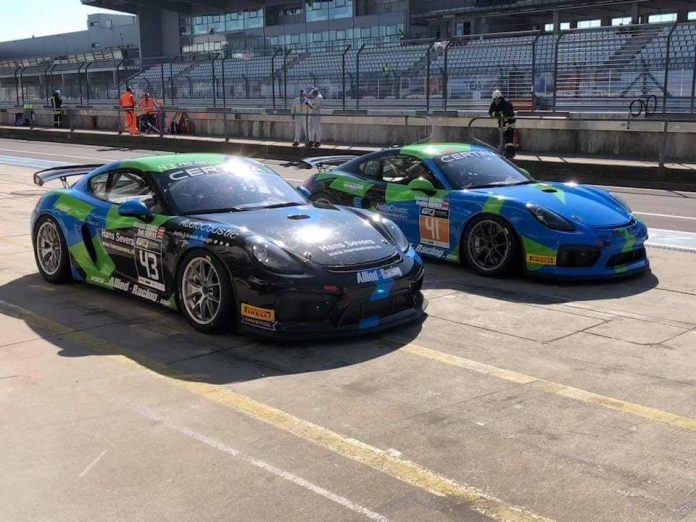 The Bavarian racing team Allied Racing from Huglfing is heading to Spa-Francorchamps in Belgium this coming weekend. With the Bölting/Schöll and Kasperlik/Still driver pairings, the team is striving for top placements.
The fourth round of the GT4 European Series is about to begin. Only about a week before the popular 24-hour race in Spa-Francorchamps, the GT4 European Series together with the British GT are guests on the racecourse with a length of about 7.004 km during the SRO Speedweek.
It promises to be an exciting and hard-fought weekend with close to 50 starters in the field. Allied Racing is currently attempting to battle its way into the top 10 of the PRO/AM rankings and wants to collect additional points
Allied Racing is once again sending the successful AM duo into the race with Joachim Bölting and Nicolas Schöll. These two racing drivers exhibited their driving potential during the last race, when they fought for the podium in Misano. Unfortunately they were not rewarded with a cup. Now they want a rematch! The pair plans to be among the leaders again for the upcoming two races in Spa-Francorchamps.
Hendrik Still and Jan Kasperlik intend to succeed as well. Still is fighting to get into the top ten in the PRO/AM category. Only six points separate the 30-year-old from tenth place.
Team leader Jan Kasperlik: "We don't want to go home without a cup."
Jan Kapserlik, team leader of Allied Racing – who will take the wheel of the Porsche Cayman GT4 CS MR himself – is in high spirits: "We intend to get onto the podium. Naturally that is not going to be easy, especially given the long course and many competitors. But our clear objective is to collect as many points as possible. We don't want to go home without a cup."