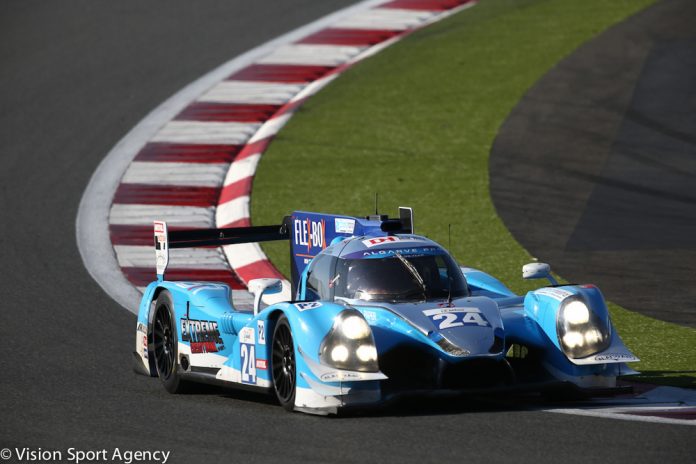 Algarve Pro Racing Team is solely focused on beating the Asian Le Mans Series LMP2 points leaders in the 4 Hours of Buriram at Thailand's ultra-modern Chang International Circuit (6-8 January).
A two-three result in the 4 Hours of Zhuhai preceded another podium for the #25 Nissan-powered Ligier at Fuji in Japan and, as no one team has dominated thus far, the championship remains wide open entering the third and penultimate round of the 2016-17 season in Thailand.
Algarve Pro holds second and third in the overall standings and the objective is to overturn an 11-point deficit to the leading Jackie Chan DC Racing entry by finishing ahead of the #35 car on the road at the state-of-the-art Chang International Circuit.
With this in mind, the Extreme Energy Drink-backed team has rotated its drivers; to maximise its chances of beating rivals with Pro line-ups, including DC Racing, it is teaming its most experienced drivers, Andrea Pizzitola, Matthew McMurry and Andrea Roda, in the #25 Ligier and creating an all-Bronze line-up by partnering Michael Munemann with Tacksung Kim and Mark Patterson in the #24.
Previous form suggests Algarve Pro has the potential to win and the Albufeira, Portugal team is ensuring its gentleman drivers are as polished as possible by putting them through their paces in a two-day test at the state-of-the-art Thai track (3-4 January).
Algarve Pro Team Principal, Stewart Cox, said: "Because most of our rivals have Pro line-ups and we have a combination of Silver and Bronze drivers, it's difficult for us to compete for outright wins, but it isn't impossible and we've possessed enough speed to at least match the championship leaders until now.
"We feel that shuffling our drivers, switching Michael Munemann and Andrea Pizzitola, should give us a better chance to achieve our target of beating DC Racing and overturning what is still a small points deficit in the championship. We finished second at Buriram last year and we're leaving no stone unturned by testing our gentleman drivers this week. It's a good, safe track on which they can improve in the LMP2 car."