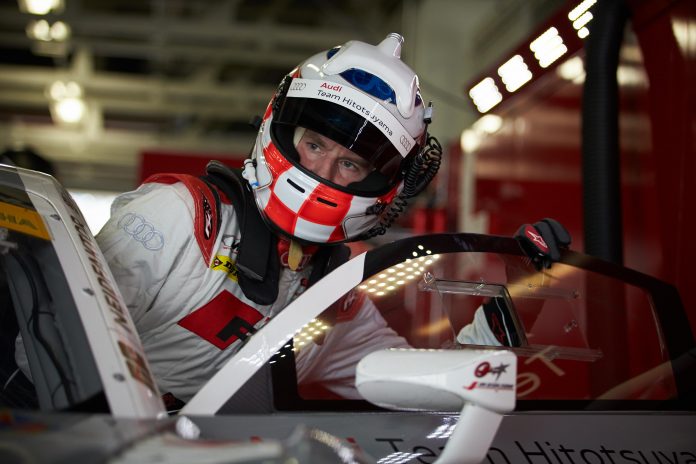 With the Super GT off season nearly at its end, it will soon be time for testing and shakedowns. The teams will head to the asphalt to knuckle down, put in the lap times and pour over the data to prepare for the season to come.
After a 2017 season full of disaster for the Belfast based driver and his Japanese Super GT team, Lyons has pulled together a new and exciting look for the new term ahead.
Opting for a balance of experience, speed, youth and engineering talent, Lyons has crafted a potentially potent pairing with Ryuichiro Tomita. Having scored podiums and race wins in this class in previous years, Tomita-San is sure to settle in well with the famous GT300 outfit.
Renewing ties with the powerhouse Belgium Audi outfit WRT will in no doubt prove again to be invaluable in coaxing the most out of the V10 powered Audi R8, hopefully reuniting the team with top step podium finishes and a successful season in 2018.
Lyons heads into new waters with an eye to the future and well placed optimism.
Richard Lyons:
"It's fantastic to announce that once again I will join Audi Team Hitotsuyama for another season in SuperGT. We have a great working relationship and this is why we continue to race together year upon year. Last year shall we say was… "character building" after the highs and successes of 2016.
2017 however…..didn't go at all to plan, but we feel we have identified a lot of the issues we faced and now have a much more positive look for the 2018 season.
This year I will partner up with Ryuichiro Tomita, he already has great experience in Super GT300, and I know he will be extremely fast and up there on the timing sheets. Im really excited to work closely with him. Another fresh face to our team will be our 3rd driver and also our new development driver, Takuro Shinohara. Takuro has experience brought from Formula 4 in Japan and will bring a youthful side to our team. I think with both these new additions to our side it will bring a young, fun and challenging atmosphere, and we're all excited to get the season started.
Both Dunlop and WRT will continue to support us with tire and technical support. Also I will be back with race engineer Pierre Arnaud who will help guide us to a great 2018.
Testing begins in March and the new season will also see a shake up of the calander….
Looking forward to seeing the Super GT family/fans next month!".