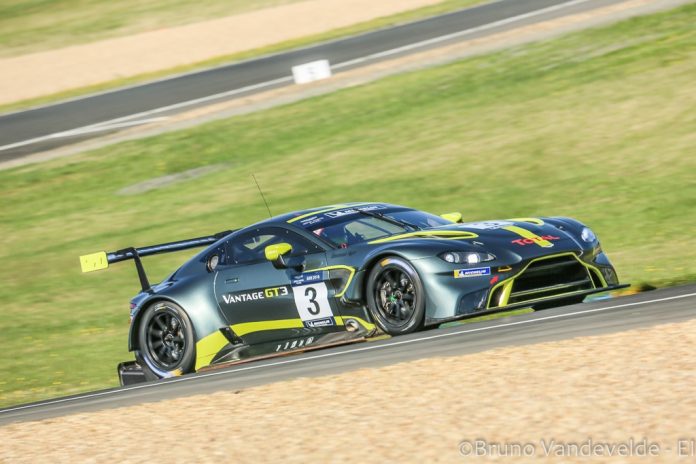 Today R-Motorsport announced its entry of two Aston Martin Vantage GT3s in the 2019 Liqui-Moly Bathurst 12 Hour. The Swiss team also plans to debut the brand new Aston Martin V8 GT3.
The very first appearance of this exciting new GT3 on the starting grid is part of R-Motorsport's current planning. Already last February Aston Martin Racing had announced that the new GT3 would be ready to be run at Bathurst by a customer team.
This year R-Motorsport, which is owned by Dr. Florian Kamelger and Dr. Andreas Baenziger, debuted with two Aston Martin V12 GT3s in the Blancpain GT Series Endurance Cup and has already won the 3-hour race at Silverstone. Besides the possible debut of the new GT3 V8 the team from Niederwil near St. Gallen will rely on proven machinery, the Aston Martin V12 GT3 which it currently runs in the Blancpain GT Series Endurance Cup.
Dr. Florian Kamelger (R-Motorsport Team Principal): "We intend to come with the new Aston Martin GT3 following last February's announcement of Aston Martin Racing that a customer team would run it. Despite the fact that the current V12 GT3 is still competitive we pin our hopes for long term success on the new challenger. There is no better event to debut the exciting new car than the Mountain. The 12-hour race is one of the most important long distance GT events worldwide and the race at the famous Mount Panorama is certainly also one of the most challenging."