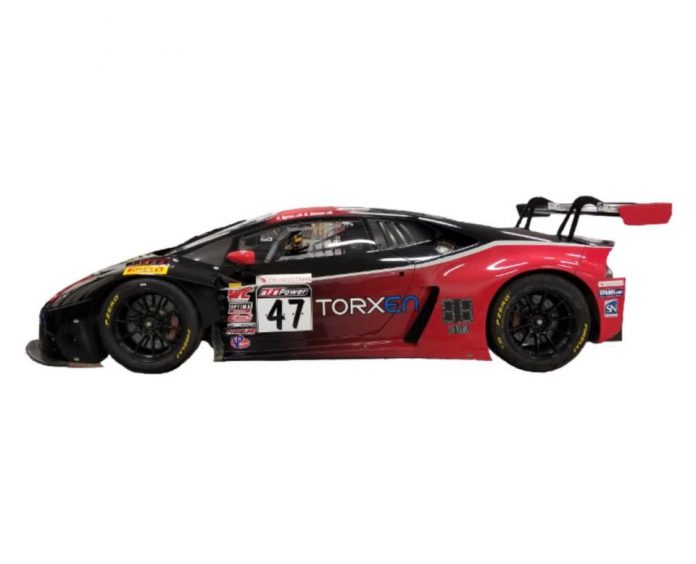 After a sucessful Super Trofeo race weekend at Watkins Glen, PPM has kept the pedal to floor to cross the country to historic Portland International Raceway, campaigning their Lamborghini Huracan GT3 in the team's first race in Pirelli World Challenge. Piloting the mighty bull are Asian Le Mans Series Champions: local favorite Patrick Byrne and veteran, Guy Cosmo.
The weekend features a lot of firsts. First GT3 and Pirelli World Challenge Race for PPM. First time PWC has returned to Portland International Raceway in a dozen years, and the first time either driver has piloted the Huracan GT3 car, and done so in a Sprint-X format. It will be Guy Cosmo's first return to Portland since his first and only appearance in 2005 in an LMP2 with the American Le Mans Series. PWC will be supported by the 58th edition of the historic Rose Cup Races.
"I am highly anticipating teaming up with PPM this upcoming round of the Pirelli World Challenge. Portland International Raceway is a special circuit for me, because it is where my race career started."
stated Byrne.
"PPM is the newest team to enter PWC, though certainly not new to the world of racing. Having worked with some of the team members in previous partnerships, I feel right at home. Just as I do co-driving with my fellow Asian Le Mans Champion Guy Cosmo."
"I'm honored to be joining PPM for their foray into GT3 racing. I'm also thrilled I get to do it with my Asian Le Mans Series co-Champion, Patrick Byrne."
Says Cosmo.
"Pirelli World Challenge is an exciting and competitive series, so diving in this deep into their season will be a big task. PPM is a great organization and their relationship with Lamborghini Squadra Corse is strong due to their very successful Lamborghini Super Trofeo program. Competing with the Lamborghini Huracan GT3 is a natural progression for them and we can't wait to help them get it off the ground."
"The entire team at PPM is pumped for our debut in PWC with the Lamborghini Huracan GT3, especially team owners Rick and Kelly Gdovic, who have put our team in the position to take the next step in sports car racing so early into our journey with Lamborghini" says team manager Sunny Voelker. "Given Guy's track record, Patrick's experience at this track and the effort the crew has put in, we are expecting a strong performance in our first Sprint-X outing."