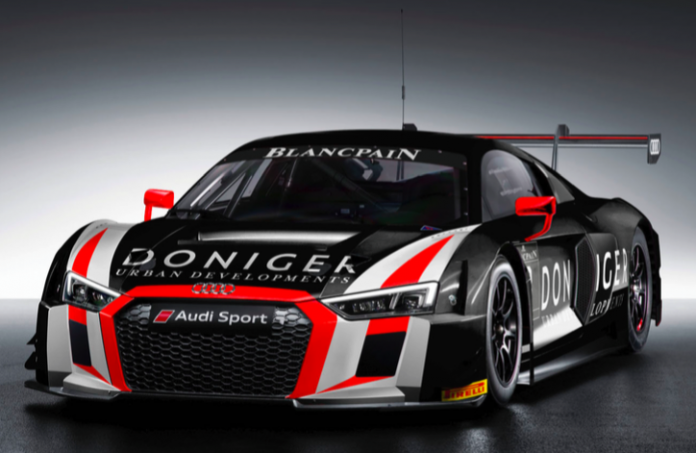 Brothers Pieter and Steijn Schothorst will join Attempto Racing for a full Blancpain GT Series program in 2018. The German team will compete as an Audi Customer Team for the first time this 2018 season and will enter two Audi R8 LMS in the Pro-Class of the Blancpain GT Endurance Cup and Blancpain GT Sprint Series.
In the Sprint Series car no. 66 will be driven by Pieter Schothorst and Audi Sport driver Pierre Kaffer. Car no. 99 will be driven by Steijn Schothorst and Audi Sport driver Kelvin van der Linde. The Schothorst brothers will share the no. 99 car in the Endurance Cup and will be joined by Kelvin van der Linde.
Arkin Aka, team owner Attempto Racing: "I'm delighted with this important step for our team. With the support from Audi and Audi Sport drivers van der Linde and Kaffer next to Attempto drivers Pieter and Steijn Schothorst we'll have a very strong line-up. I'm confident we can be competitive in what is by far the strongest GT championship in the world. I know Pieter as a very driven and talented driver with whom we've shown great speed in the Porsche Carrera Cup Germany 2014. I've got to know Steijn when he drove the 2018 Dubai 24hours for us in January this year and straight away I was impressed by his speed and professionalism"
Pieter Schothorst: "A fantastic challenge lies ahead of us now that Attempto Racing has become an Audi Customer Team in this great championship. I have previously driven two seasons in the Blancpain GT Series with an Audi R8 LMS and I will use all my talent, knowledge and energy to get the two Attempto Audi to race in the front pack of the field"
Steijn Schothorst: "Last season I've driven two guest races in the Blancpain GT Series and it has been an awesome experience. Attempto Racing and I share the same ambition and we want to grow to become a winning combination in the upcoming years. The Blancpain GT Series is the championship with the best GT3 drivers in the world and I can't wait to compete with them"
The Blancpain GT Series will start its season with the official test days at circuit Paul- Ricard. The first race of the 10-round series will be at the circuit of Zolder 6-7th of April. Afterwards the series will go to, Monza, Brands-Hatch, Silverstone, Paul-Ricard, Misano, Spa-Francorchamps, Budapest, Nürburgring and Barcelona.