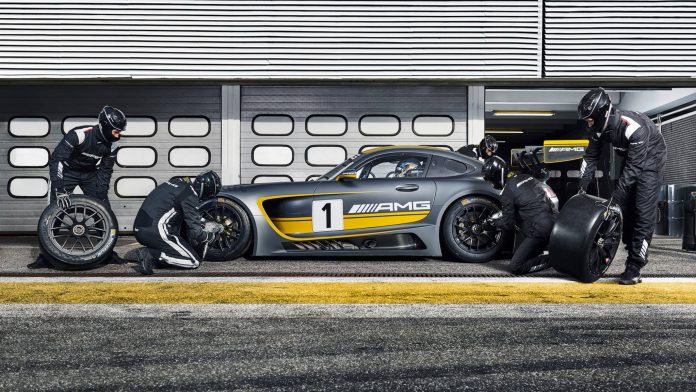 Another driver to race the Mercedes-AMG GT3 is Formula E driver Maro Engel. In the process, the 32-year-old will not only be racing as a Performance Driver, but will also be representing Mercedes-AMG as an official brand ambassador, just like five times' DTM champion Bernd Schneider and ex-Formula 1 professional Karl Wendlinger.
The Mercedes-AMG Motorsport drivers are making their skills available for various teams. With BLACK FALCON, HTP Motorsport, AKKA ASP, STRAKKA Racing, SunEnergy1 Racing, Riley Motorsports, GOODSMILE RACING and GruppeM Racing, there are currently eight outfits in the ranks of the Performance Teams that will receive extended support for selected events. Next to the traditional highlights like the Nürburgring 24 hour-race, the focus is also on other endurance events, including the title defence in the North American Endurance Cup of the IMSA WeatherTech SportsCar Championship.
There is increased attention for the Intercontinental GT Challenge. The only global endurance race series for GT cars includes four rounds this year: in the Bathurst twelve-hour race, there were already two podium results (overall and class) for the Mercedes-AMG GT3. With the Spa 24 Hours, the Suzuka 10 Hours and the Laguna Seca 8 Hours, three demanding classics are still to follow in which the teams supported by Mercedes-AMG also expect to have good chances.
Stefan Wendl, Head of Mercedes-AMG Customer Racing: "Our current driver line-up perfectly suits the ambitions and activity schedules of the Mercedes-AMG Performance Teams. We have a good mix of experience and talent that allows us to create very competitive driver teams, depending on the task at hand. Additionally, we plan to run some Nordschleife experts for the Nürburgring 24-hour race. As a new Performance Driver, Raffaele Marciello is a great addition as his first outing at Bathurst has already proven. He is in second place of the Intercontinental GT Challenge, in which we want to strengthen our attack this year. I am convinced that we will be able to battle for title success and race wins with our strong driver and team line-ups here, just like in all the other series."