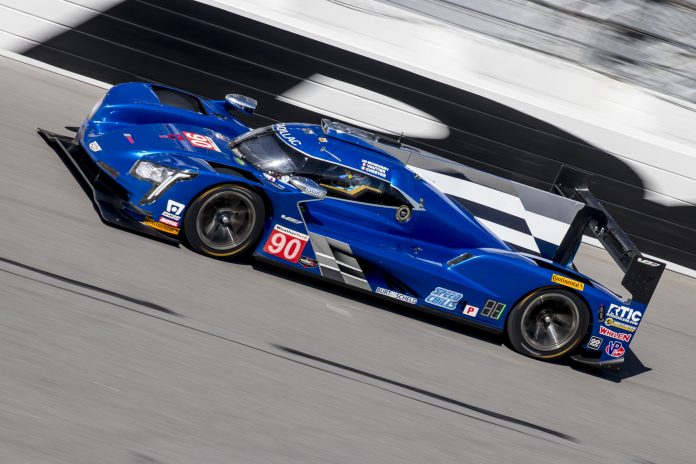 Matt McMurry -youngest driver ever to start (and finish) the 24 Hours of Le Mans, Matt being 16 years and 202 days old at the start of the 2014 Le Mans race, driving a Greaves Motorsport Zytek Z11 SN LMP2-was last week at Daytona for the Roar Before the 24 and was driving for the first time the Spirit of Daytona Racing Cadillac DPi V-R which he shared with Tristan Vautier -his co-driver for the IMSA full-season- and Eddie Cheever III.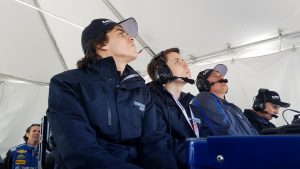 Matt, who is no more a teenager since November 2017, has answered a few questions about this testing for Endurance-Info.
You've driven for the first time a Cadillac DPi V-R ar Daytona. What are your feelings about this car ? How was this three-days test for you? How is the atmosphere in the Spirit of Daytona Racing ?
« The Cadillac DPi V-R is an amazing car. I've driven the new Ligiers and Orecas as well, but the Cadillac is my favorite. It is a predictable, fun to drive car with great power. The Roar before the 24 test went well for us. Even though we've only had the car for a few weeks, we had no issues with the car so we were able to make some good progress on our race setup. The team did a great job preparing the car.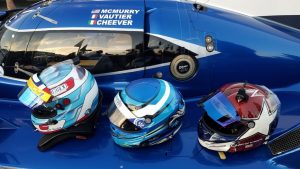 The team and my codrivers Tristan Vautier and Eddie Cheever III are all super friendly and I'm really enjoying my time with this team. Luckily Tristan, Eddie and I are all similar sizes and have similar driving styles which makes sharing the car easy. « 
You were driving at Daytona a Ligier JS P2 in 2015 and last year a Ligier JS P217. Is it very different to drive a Cadillac ? What are the main differences between the Cadilac and the Ligiers ? Power, speed, driving style, anything else ?
« The Cadillac is in another league compared to the previous generation P2s like the JS P2 and the Zytek. The Cadillac has way more power and grip than the previous gen cars.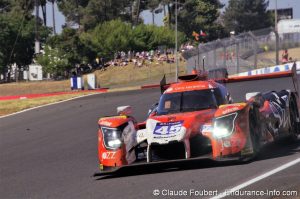 Compared to the JS P217 (the Pro Algarve Racing Ligier last year at Le Mans above), the Cadillac has a bit more low end power which helps it really jump out of the corners. I think the Cadillac is also a bit easier to drive mainly because it is more predictable and because it responds to driver inputs better. Sometimes it felt like you had to wrestle with the JS P217 to get the time out of the car, but I have yet to experience that feeling with the Cadillac. »
What are your objectives for 2017 ? Besides the IMSA WeatherTech Championship, could you drive again at Le Mans ? If so, have you already some contacts ?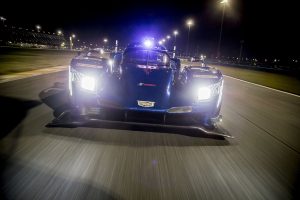 « This year I'm fighting for the IMSA WeatherTech Prototype Championship. I believe that I'm driving for one of the best teams in the paddock, in one of the best cars, and with a great codriver as well. We have a really strong chance to fight for podiums all season long. No plans for Le Mans right now, but I'm always open to it! I would love to go back."