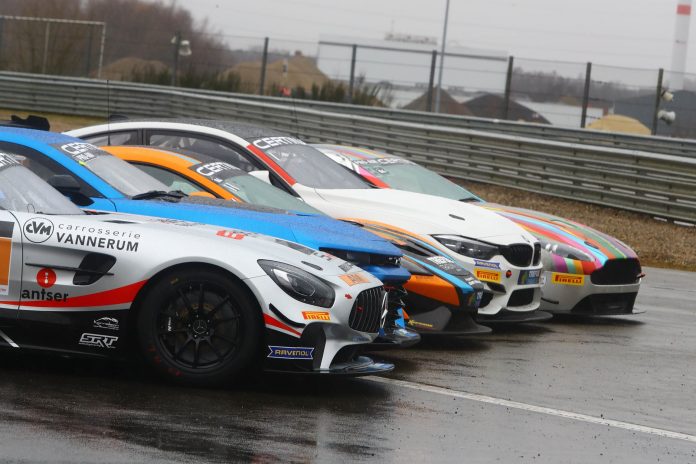 This year's GT4 European Series will feature a 47-car full-season entry. The entry list was revealed one day after the official pre-season test day at Zolder, ahead of next month's season opener at the Belgian circuit.
The series experienced an unprecedented flow of requests in recent months, with teams representing over 70 cars having expressed their interest to enter this season.
From the teams that applied for a full-season entry, SRO Motorsports Group made a selection of 47 cars. This number was based on the maximum number of cars allowed to start a one-hour race at Brands Hatch (46) and Zolder (47), as per the FIA homologation of the circuits. One car will not participate at Brands Hatch due to other obligations.
New-generation GT4 cars will make their debut in the GT4 European Series this year. Teams running the new Mercedes, Audi, BMW and Chevrolet GT4 cars will take on established brands like Aston Martin, Porsche, Ginetta and KTM in all six rounds of the 2018 season.
The 47 full-season entries will compete in three categories: Silver Cup, Pro-AM and AM. With several of the teams yet to announce their final line-up, the total of entries per category is still to be confirmed.
Series Manager Max Braams: "This year's GT4 European Series will be extraordinary. With a record-breaking 47 cars entered for the season we are looking forward to an incredible season. The influx of new cars has taken the series to another level. I'm very happy to say most of last year's competitors have returned and we can welcome several new teams from all over Europe. I believe we will have a great mix of Silver, Pro-AM and AM line-ups, so that every team and driver competing will have a great time racing in the series."