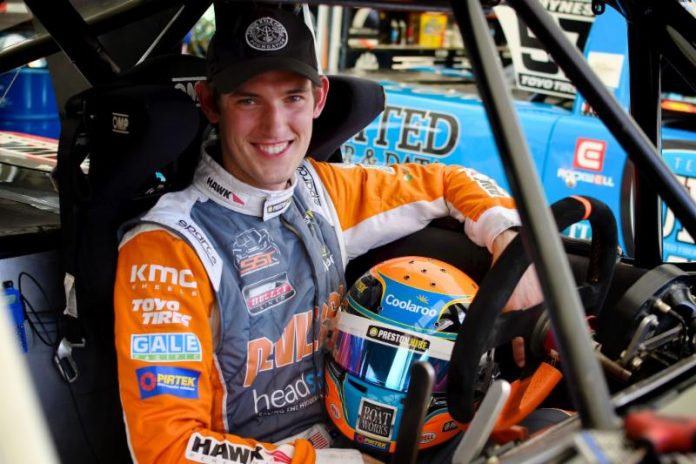 The Pirelli World Challenge makes its long awaited return to Portland International Raceway this weekend, and DeVilbiss driver Matt Brabham will race alongside full season driver Daniel Morad in the No. 2 Mercedes AMG GT3.
The Pirelli World Challenge last raced at Portland Intentional Raceway in 2005, and will bring 82 entries to the Rose Cup Races this weekend. The sports car double header will feature rounds seven and eight of the GT class SprintX Championship; a format in which two drivers split the drive time for each sixty minute race.
"DeVilbiss has been a strong supporter of CRP Racing over the years, and we're proud to have one of their own drivers to join our sports car program," said team owner Nick Short. "Matt is an exceptionally diverse driver, and we look forward to watching him and Daniel on track."
At 24 years old, American/Australian racer Matt Brabham has an extensive on track resume, winning the titles for the 2012 USF2000 National Championship and 2013 Star Mazda Championship. Brabham went on to compete in Indy Lights, the IndyCar Series, and the Speed Energy Formula Off-Road. He most recently celebrated a sports car victory earlier this season at the Liqui-Moly Bathurst 12 Hour.
"This is a fantastic opportunity and I'm extremely excited to be driving in the Devilbiss Mercedes AMG GT3. I'm very grateful to Nick Short, DeVilbiss, and Daniel Morad for giving me a shot and inviting me into their team," said Brabham.
The Rose Cup Races at Portland International will present Brabham with his first weekend of competition in a GT3 race car, and in the Pirelli World Challenge.
"There is a lot to learn in a short amount of time and I will be leaning on and learning from the team as much as I can," he said. "It's quite cool to be racing at Portland, both my father and uncle have won races in Sports Cars there. I will be listening to what they have to say and hopefully taking some of that luck with me. I've had an awesome season so far in the DeVilbiss Stadium Super Truck and can't wait to join Daniel and hit the track."