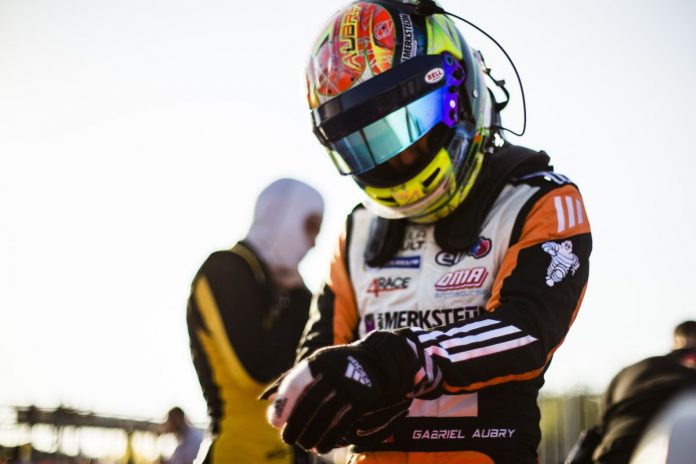 At only 19 years old, Gabriel Aubry will be touring the world with an action-packed schedule. Not only will he be competing in the GP3 Series with Arden Motorsport for the entire season, he will also make his début at the FIA World Endurance Championship with Jackie Chan DC Racing and Jota Sport in an LMP2 Oreca 07-Gibson.
After getting his start in motor sport on the Le Mans circuit for his first season of single-seater racing at Auto Sport Academy, Gabriel will be back at the Circuit de la Sarthe, but this time he will be taking part in the legendary 24 Hours of Le Mans.
Fresh off of a win at the Asian Le Mans Series' 4 Hours of Sepang alongside Patrick Byrne and Guy Cosmo at the wheel of an LMP3 Ligier JS P3 from Jackie Chan DC Racing x Jota Sport, Gabriel Aubry is itching to get this season started and is undergoing intensive preparation in the French Pyrenees Mountains, in Font Romeu.
GABRIEL AUBRY – DRIVER: " I'm so happy with my 2018 schedule, I can't wait for it to start! I have to keep my cool and take on these two series with humility because I still have a lot to learn, even if I want to be in the lead right from the start. Arden Motorsport and I can do great things together, and with Jackie Chan DC Racing x Jota Sport, I am living my childhood dream by participating in the 24 Hours of Le Mans! A little anecdote: when I was younger, I would go to the track to watch races and I dreamed about it for nights on end… and now it's becoming reality! It's so awesome! My career as a driver is shaping up bit by bit and I hope to deliver on the hopes of my GP3 Series and FIA WEC teams and pull off some real feats this season to show what I'm really capable of. I would like to thank my partners; I wouldn't be here without them. I would also like to thank my agency, The Grid, for their work and support. "