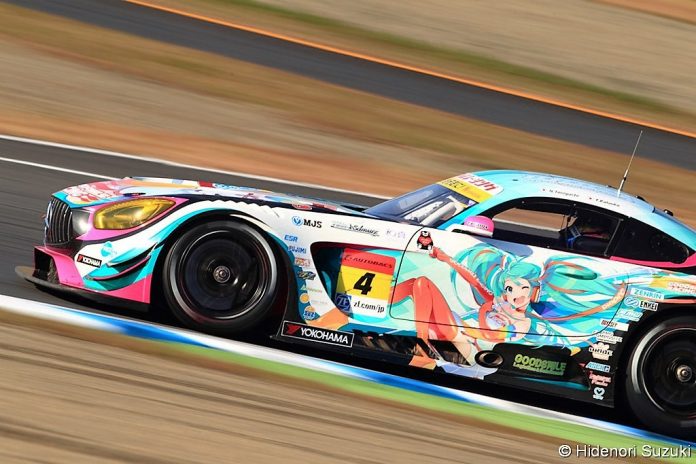 We have challenged an exceptional project as a race team so far, such as collaboration with Miku Hatsune, an individual sponsorship system, live broadcasting and sending out information by SNS, but the chosen as the stage to decorate the 10th season milestone is " It is Spa · Francorchamp 24 Hour Race (Total 24 Hours of SPA). It is a traditional endurance race that has been held since 1924, set in the Belgian spa / Francorchamps circuit in Japan, although it is not very familiar. With the French Le Mans 24 Hours race and the American Daytona 24 Hours race, one of the world's three great endurance races, leading global automotive manufacturers are placing prestige and sending their own racing cars and leading drivers every year I will.
The team structure is almost the same as SUPER GT, but in joining the 24-hour race, we will also join Kobayashi Kamuhei, a Good Smile Supported Driver who has been active in F1 and still continues to participate in the top category. Participating machines are Mercedes-AMG GT 3 with special specifications that apply spa-specific coloring.
Japan's private team will challenge the world's best 24-hour endurance race. Thank you for your continued support.
■ Participation race: Total 24 Hours of SPA
■ Date and time of opening: July 27 – 30, 2017
Qualifying: 27 – 28 days
Final: 29 – 30 days
■ Venue: Spa · Francorchamps (Belgium)
(Circuit de Spa-Francorchamps)
■ GOODSMILE RACING & TeamUKYO Team System
Entent representative: Takinori Aki
Team Director: Kamiyama Ukyo
Driver: Nobuyoshi Taniguchi Ryuya Kataoka Kamui Kamii